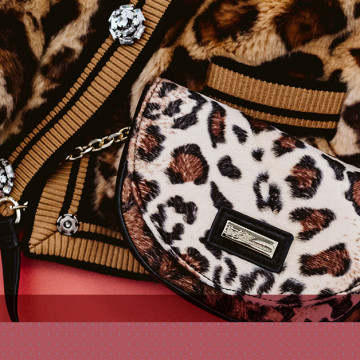 IL TREND ANIMALIER PER L'AUTUNNO/INVERNO 2019: WELCOME TO THE JUNGLE!
27 11 2019
IL TREND ANIMALIER RITORNA PER L'AUTUNNO/INVERNO 2019 Animalier, trend che a volte ritornano! Eh si, ci sono trend che esplodono per una o due stagioni, restano in pausa per un po', e poi ritorna... READ MORE
IN STORE
Discover the best in fashion on the Evolution Boutique e-store. If you're planning to visit Italy, come to one of our exclusive Evolution boutiques: we would be glad to have you there!
LOGIN